Why Industry 4.0 and LEAN go together
As the number of machines on our shop floor increases, the darkness increases, and we stand there, wondering, fearing, doubting…..We have no idea of the current production quantity, which machines are running and which are idle, what is the ROI on the machines, and a hundred other things that we need to know in order to make correct decisions. Data that we get is too late to act upon (usually in time for the morning meeting which is a post-mortem of the previous day's activity), or inaccurate. This is where Industry 4.0 and Lean mesh together.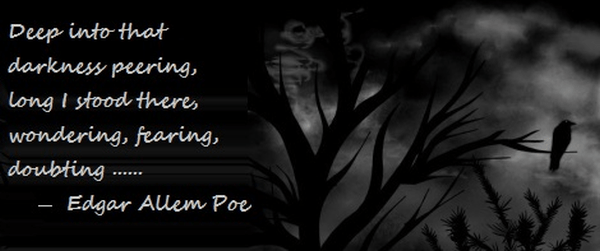 The shop floor is where money is made, and where most the company's investment is concentrated. It needs to be visible, to increase profitability. However, on the contrary, in most firms the visibility is very high in all other areas but very low on the shop floor. ERP systems enable high visibility and quick decision making in sales, finance, HR and inventory, but the shop floor that actually makes money for us is an island of darkness. And deep into that darkness we stand wondering, fearing, doubting, but NOT KNOWING.
Industry 4.0 offers the solution. It can monitor machines and track production quantities, machine downtimes, breakdowns and part rejections, automatically, 24/7. You can get accurate and immediate reports on your PC or mobile phone, wherever you are in the world. You are informed of potential problems before they occur, so you can prevent them, instead of doing postmortems after they occur.
Extend your IT network to your machines ! Spend some of that IT budget on getting instant and accurate data directly from the place where your money is being made – the machines on your shop floor.
LEANworx is a great solution for you to implement Industry 4.0 and Lean.
Safari Hamam near city Market, Bangalore. Neat business idea. If you arrive in the city in the morning and plan to leave by night, why get a hotel room ? All you need is a loo and a bathroom. Safari is just a series of loos and bathrooms – the former cost Rs. 5 per use, and the latter Rs. 15. There's hot water all year round, and the counter in front sells soap, toothpaste, etc. in case you've forgotten to get them. Lots of options too, each priced differently – cold water, hot water, half bucket, full bucket, extra buckets. So you get off the bus or train, and after half an hour and Rs. 20, you're all smartened up, ready to hit the city.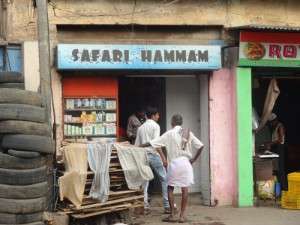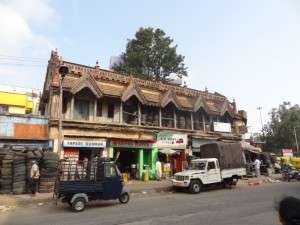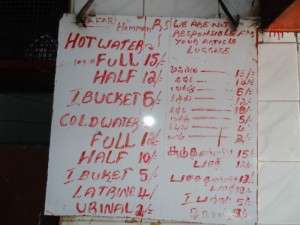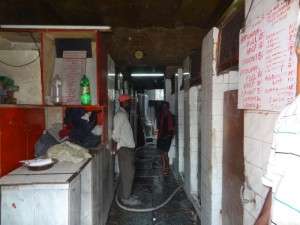 Hamam is a Hindi word of Arabic/Persian origin that just means bathroom, but hamams in places like Istanbul can be very elaborate steam and massage places, some housed in buildings of great antique value (like Safari's building, coincidentally).
Wonder when we'll get to see 5-star Leela or Oberoi Hamams? They'll probably charge around Rs. 1500 for what Safari offers.